Are you ready for yet another new and exciting page update? Say hello to your new Document Management hub! We hope you love the updated appearance and new functions added. Look below for a sneak peek.
Layout
The layout has been changed to appear more compact and easier to view with a side-by-side approach. Document Packages and Barcodes were combined into one area, and a search bar was added to Packages & Barcodes and Scanned/Saved Documents.
Bulk Actions
Check out this AMAZING time saver: BULK ACTIONS!
Now you can perform actions for more than one Scanned/Saved document at a time, eliminating the need for the Show Scanned/Saved page.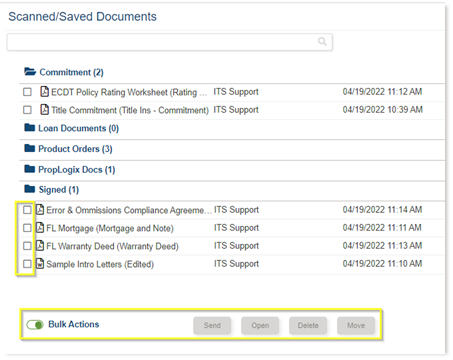 When sending Scanned/Saved documents, you'll now be given the option to send them as one combined attachment or as separate attachments.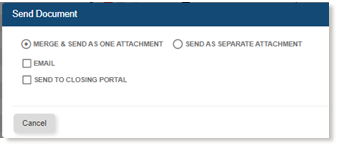 By popular request, you will now be able to move multiple documents to a folder at a time.
Generate a Document
To generate a document or package, head over to Packages & Barcodes; this area will hold all the document packages formally found in Generate Documents. The search function allows you to search both package names and the document titles in that package.
Notice you can also hide barcodes so that you only see your Document packages by toggling Hide Barcodes to the bottom. This preference will be remembered when visiting other files.

When you click on a package, it will pop up in another window; notice the great new look! From here, choose to generate one or all documents, up to 35 at once! If there are less than 35 documents, they will all be checked by default. If there are more than 35 documents in the package, they will all be unchecked by default. CD and HUD print options will have their own menu area below instead of hidden next to the document name.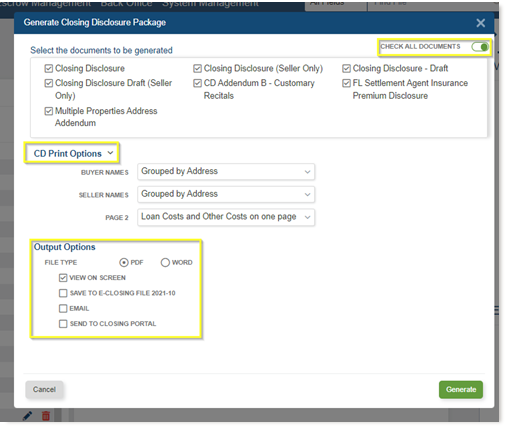 Sending an email is super simple! We changed the process of sending a document by email or through the Portal. Previously you had to enter email text in an additional window. Now it's all done from right within the package.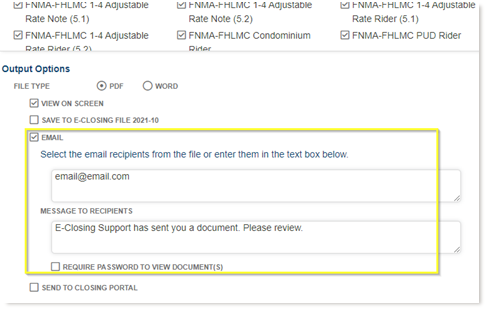 Document Packages
Creating and editing a document package is even easier! Now you can click and drag to add or remove a document. To add more than one document at a time, hold CTRL while selecting. Also, use click and drag to move multiple documents at once and change the order of documents in a package.
Barcodes
Previously if you wanted to generate more than one barcode at a time, you had to go to a different page. Now you can do this right at the top of Packages & Barcodes by clicking on all barcodes.
Scanned/Saved
The search function allows you to search for documents added to Scanned/Saved and will search through folders as well.
Upload documents with a quick click of a button! Use the upload button or drag and drop from your system files.
Release Date
We hope you are excited to start using the new Document Management page. Released date to be announced soon!

Keep an eye out for our next "coming soon" feature article. It will walk you through the updated Recording Fee Calculator, which will be located right on the CD or HUD. Eliminating another page you have to go to!